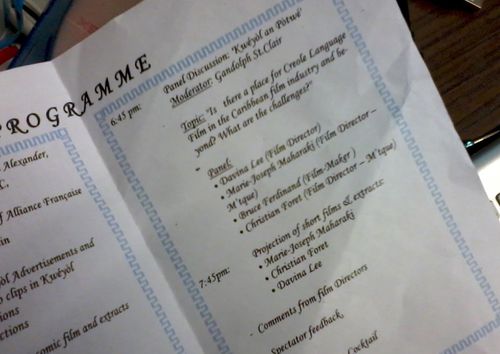 25 Octobre 2012 - Pointe Séraphine - Sainte-Lucia.
"Is there a place for creole language in the caribbean & outside? What are the challenges?"
"Y a-t-il une place pour des films en langue creole dans la Caraibe et ailleurs? Quels sont les defis?"
Le thème de la table ronde organisé par The kréyòl Language Committe of Folk Research Center en collaboration avec l'Alliance française de Sainte-Lucie.
Un sujet central qu'on ne peut explorer qu'en continuant à faire des films en créole dans les mots quelquefois, mais aussi et surtout dans les images et dans leurs constructions.